Home
Media Center
Latest News
TIFSS 2019 Highlights Fishing Tackles, Shrimp Fish...
Latest News
TIFSS 2019 Highlights Fishing Tackles, Shrimp Fishing and Smart Aquaculture
Release Date: September 27, 2019
Jointly organized by Taiwan External Trade Development Council (TAITRA) and My Exhibition Co., Ltd., the Taiwan International Fisheries & Seafood Show (TIFSS 2019) opened yesterday and will run through September 28 at Kaohsiung Exhibition Center with three highlights: Fishing Tackles exhibit area, Fun with Shrimp Fishing and Smart Aquaculture Technologies. A total of 180 exhibitors from 16 countries are showcasing their latest offerings at 306 booths. An estimate of 7,000 professionals will be expected at the showground.
The fifth edition of TIFSS debuts Taiwan's first International Fishing Tackle exhibit area, showcasing rods, lines, reels, baits, garments, bags, hooks, buoys, lures, etc. Among 16 exhibitors, major exhibitors include Daiwa from Japan, Abu Garcia from Sweden, and Taiwan's Okuma, Strike Pro, Etuoh, Yushang and Chuan Hung.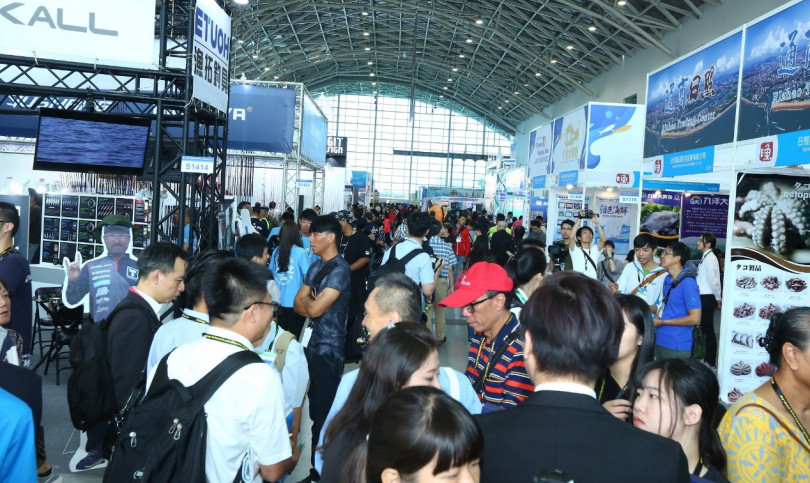 To make visitors familiar with Taiwan's unique leisure fishing, the organizers have launched "Fun with Shrimp Fishing," the world's first specialized area for attendees to experience live indoor shrimp fishing during a trade show. Only 300 visitors are entitled to enjoy the fun while fishing live shrimps, taking snapshots and tasting cooked crops at the shrimp farm.
In addition, the smart aquaculture is the future trend for the traditional one. Most developed countries around the globe are researching and developing smart aquaculture technologies in an aim to increase productivity and raise quality. In TIFSS, the smart gadgets will be presented by several exhibitors, including Quadlink Technology's Smart Water Quality Monitoring System which farmers may monitor the fish farm remotely with a smartphone and Fu-Chen's i-fish 4.0 smart system integrator supervising the current status of farming via data capture and communication capabilities.
Related links: Click here to browse
More News
Media Center